Hope is the rarest commodity in the world today, and it's not close. Humanity is crying out for hope, even if they don't realize it.
The world needs more hope. Chances are, you need more hope.
A big part of my purpose and calling in life is to be a hope-giver.
Call me a "hope-ist."
But this hope that I'm talking about is not some rainbows and unicorns hope. It doesn't bury it's head in the sand and forget the world. It doesn't deny the existence of bad things that happen.
It's real hope that declares the truth about the good that comes out of those bad things. It sees the gold in all the dirt surrounding it. It chooses to focus on the positive, while also acknowledging the negative. It speaks the truth in a no-BS kind of way.
Real hope is anchored in truth. It has a foundation. It doesn't go along with the fads and trends of today. It is absolute truth.
Today, I'm sharing 3 practical, compelling, and useful things that you can do to get more hope in your life and become an amazingly hopeful person.
1. Create a simple "business plan" for your life
I sometimes approach my life like I would a business. When you start a business, you must know why you exist. The same is infinitely more true for us as humans.
To put this into a practical exercise, I created for myself a basic "business plan" for my life. Call it a life plan, or anything you want. This needs to be a tangible work, so please write it in your journal or notebook, something that you can refer back to later.
Before you start this: know that your first draft will not be perfect! It will change. Be okay with this.
So, first off, start with your mission statement.
A mission statement is a sentence or two, no longer, and is a concrete statement of why you exist. A fifth-grader should be able to understand it.
I'll give you an example of what mine is:
Japheth's Mission Statement: To show people how loved they are, to give them practical tools to fulfill their calling, and to give them real hope.
It's not perfect, it will change, but that is why I exist today. Many of you might feel like you have no purpose. It doesn't matter, we all feel like that some days. Write down something really bad today, and make it better tomorrow.
Stop trying for perfect!
Next, is your vision statement.
A vision statement points to legacy. When you die, what do you want to be known for? It should be slightly unrealistic. Here's an example of what it could look like:
Japheth's Vision Statement: To help 10 million people walk into their calling.
Last, is core values.
Write down 3-4 core values for your life. These core values say who you are. They speak to the character traits that are most important for your life and calling. Without them, you aren't you.
My three are 1) Integrity 2) Positivity 3) Humility
Not perfect, but still undeniably powerful for guiding my life, my everyday decisions, and what I choose to stand for.
Why are we doing this? Isn't this supposed to be about having more hope?
Because it's easy to lose our hope when we can't see the bigger picture. If you don't feel more hope for your life after fleshing out your mission statement, vision statement, and core values, you may not have thought big enough.
2. Write down 10 goals in a notebook
Goals are not New Years Resolutions, they are not wishes, and they are not dreams.
Goals are concrete, they are measurable, they have a deadline, and they are specific. Wishing for something to happen by saying some vague and inspirational statement on January 1 will not get you results.
Writing down concrete, specific, measurable, and time-bound goals will.
So, your task for today is to write down 10 goals for this next year.
From today until 365 days from now, one year. Do not write more than 10. They can be about almost anything - relationships, personal development, family, finances, calling, etc.
Write down 10 goals for your life today, and make them concrete, specific, measurable, and time-bound. Do not write down vague, dreamy statements that sound inspiring but have no risk of failing attached to them.
Goals inspire hope.
And I firmly believe that they are some of the most powerful tools we have at our disposal to fulfilling our calling.
3. Tell 5 people that you appreciate them
When we think about hope, we tend to think about me. How I need hope. But introspection can often be dangerous.
Instead, let's look beyond ourselves and get outside the worlds we create in our heads. One of the best ways I have learned to do this is to practice thankfulness.
Thankfulness has many faces, but one of my favorites is letting people know how much they mean to me. I wish I could say that I'm great at doing this. I'm not (yet!).
But this is one of the most simple ways to look beyond ourselves and make the world a better place. It can be as simple as a text, email, or call to a loved one saying "I'm thinking of you today." It can also be as extravagant as you want it to be.
And the result of all this, in my experience? Hope for both the person on the giving and receiving end of thankfulness.
Disclaimer
The beliefs, convictions, and opinions I have are what seem right to me now, but I may change my opinions as I mature.
Practical Next Steps
Enough said.
Share with a friend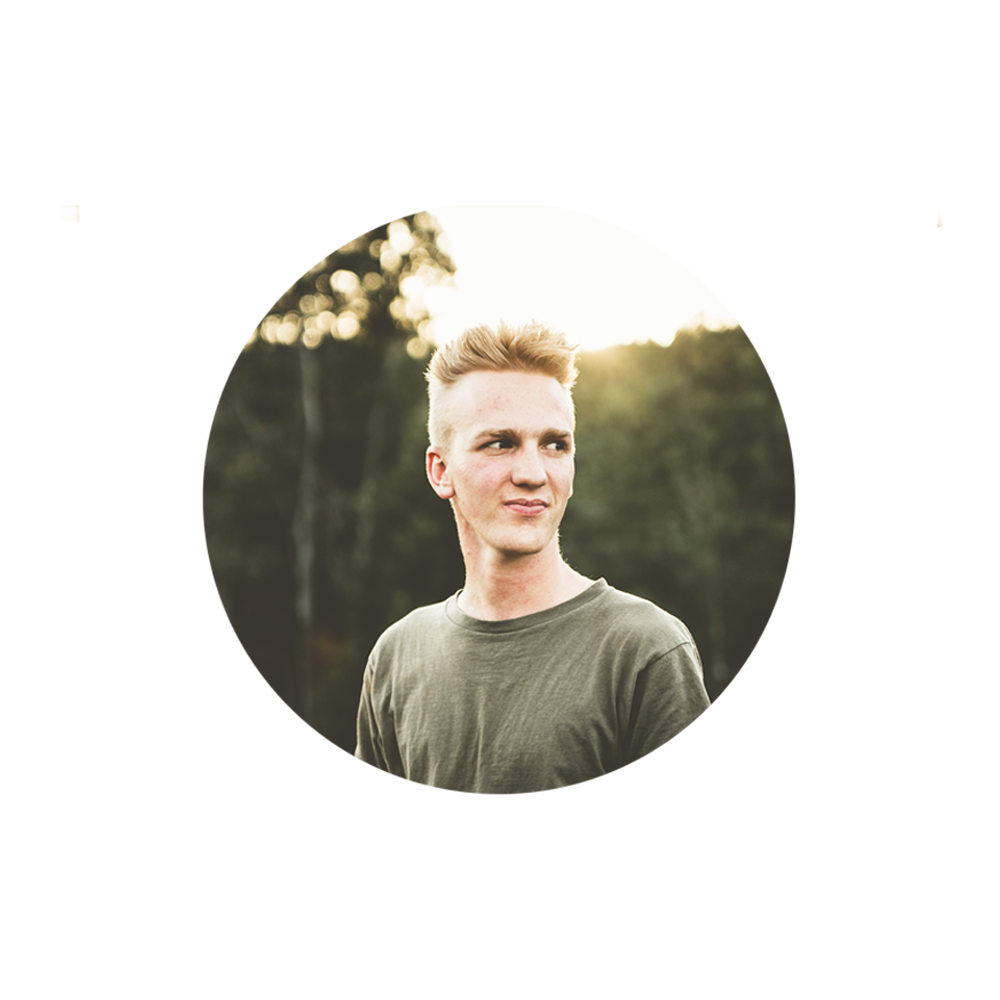 Japheth is a writer, photographer, and encourager. He currently resides in northern California where he is learning how to make life awesome every single day.